Prince Charles got a glimpse of a historic building as he officially opened it to the public for the first time in its 900-year history.
---
Some might have expected the Platinum Jubilee to be a busy time for the extended Royal Family and they have certainly been right so far! Many of those high in the royal line of succession in particular have been seen undertaking even more engagements and tours so far in 2022. This includes the Prince of Wales and Duchess of Cornwall, who as future king and queen consort will continue to have increasingly important responsibilities.
Now, just a week after Prince Charles joined two other Queen's children for Holyrood Week, he and the Duchess are enjoying their annual Wales Week. It celebrates Welsh culture, community and achievement and the couple have had busy schedules so far.
And Prince Charles appears to have been treated to a glimpse of historic Hay Castle on July 7 as he made a grand official opening…
Taking to social media, Clarence House shared several brilliant snaps of the Prince of Wales beaming as he met the residents of Narberth in Pembrokeshire and toured their town.
It was also able to be presented to scholarship students from Saint Vincent and the Grenadines during a visit to the University of Wales Trinity St David's campus, when many celebrated their graduation. diploma. These students have been supported by the future king since their education was devastated by natural disasters last year.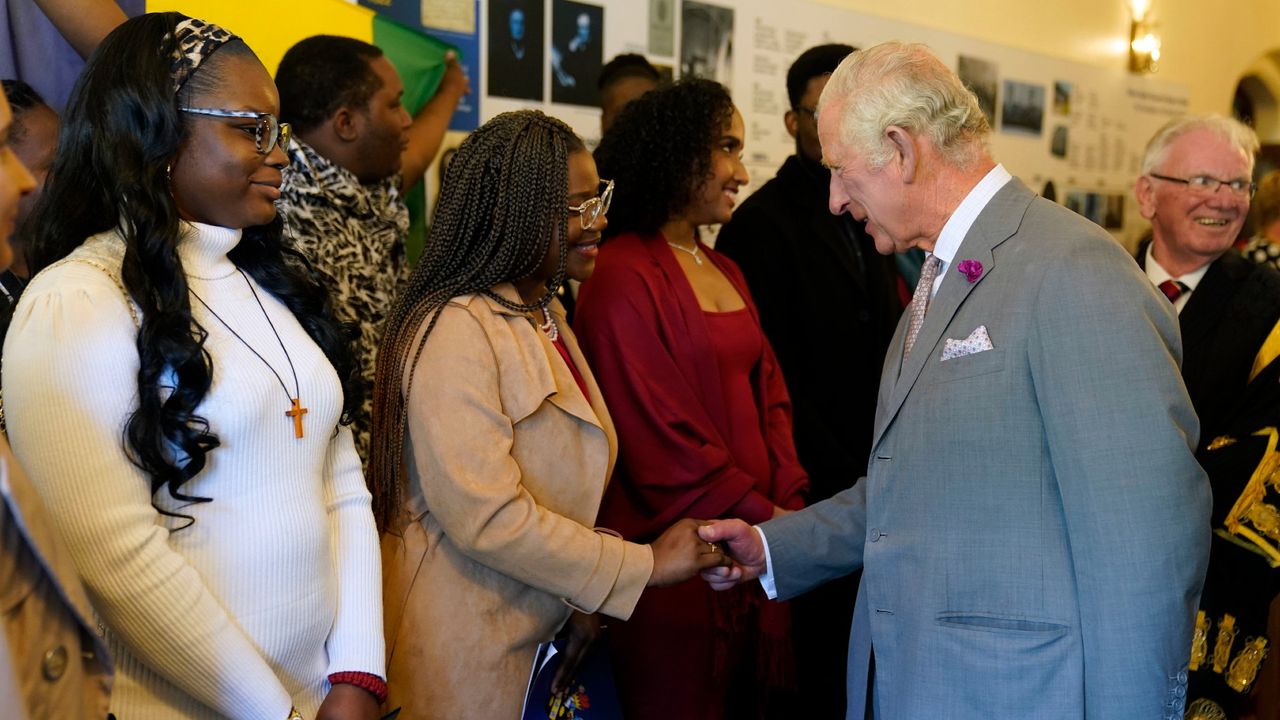 And the commitments of the day did not stop there! In the seventh photo, Prince Charles could be seen pushing through the huge gates of Hay Castle in the market town of Hay-on-Wye. Part Norman, part Jacobean and part Victorian, the castle has now been officially opened to the public for the first time in its 900 year history by the Prince of Wales.
Visitors can learn about the past on iPads, dress up in medieval costumes, test drive its 150-year-old Colombian letterpress, and even watch educational films projected onto the castle walls. Prince Charles certainly looked thrilled to try out the letterpress himself and beamed as he encountered people dressed in historical costumes.
His enthusiasm is something that hasn't gone unnoticed by fans, with many praising not only how "happy" he looked, but also his dedication after undertaking so many engagements that day.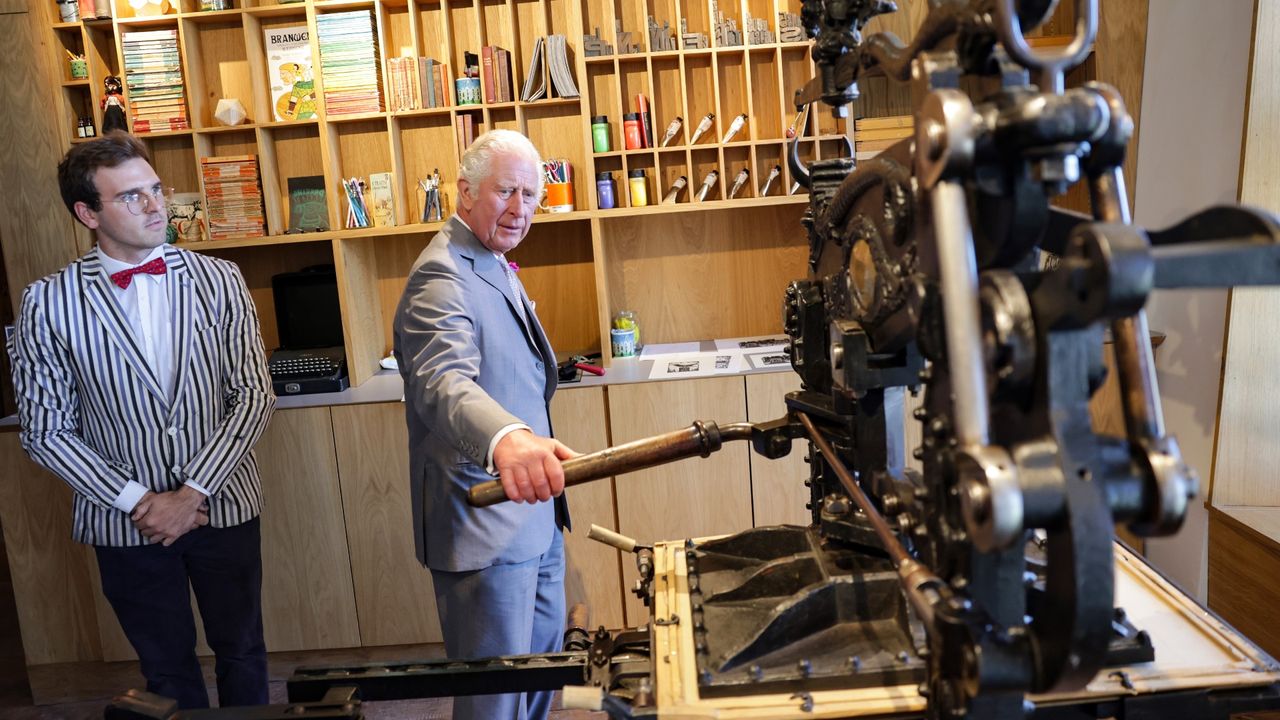 "I love the way the prince leans in to smile," one person commented while another agreed, writing, "Prince Charles looks so happy."
While someone else reflected on his focus and commitment, saying, "This man has the stamina of a 30-year-old!"
Wales week will come to an end very soon, but given how busy Prince Charles is on his diary, particularly this year, he is unlikely to continue to be spotted at many important engagements over the next few months .