The Tri-Cities Historical Museum looks forward to the new year and the new schedule of exhibits that will come with it. The exhibits cover a wide range of topics, so there is something for everyone.
As part of our work on the Hezekiah Smith Marker in Ferrysburg, we have decided to have a mini exhibit featuring Hezekiah in the small gallery from January 11th through February 13th. The "Finding Hezekiah" exhibit will share what we have learned about Hezekiah Smith, a black farmer and civil rights activist who lived in Ferrysburg from approximately 1849 until his death in 1896. It will also tell visitors how we know what we know and why we don't have answers to some of the questions about his life.
After the Hezekiah Smith mini-exhibit, the Small Gallery will organize an exhibition on the landscapes of Jon McDonald, entitled "Travelscapes: Jon McDonald Abroad". McDonald is an artist specializing in oils and watercolors and professor of illustration at Kendall College of Art and Design at Ferris State University in Grand Rapids. He grew up in Grand Haven and graduated from the GHHS in 1965. The landscapes selected for this exhibition are from his many national and international travels; they will be associated with McDonald's thoughts on these places as someone who grew up in the Tri-Cities. This exhibition will be presented from February 25 to August 14.
In the mezzanine space, the museum is delighted to partner with a local primary school class so they can create their own exhibit. Running from February 8 to June 3, this exhibit will focus on the early colonial settlements of Plymouth, Jamestown and Roanoke. The students will be the curators of the exhibition, with museum staff facilitating the installation.
Collaborative projects like this exhibition help the museum interact more deeply with local school children and provide these students with a unique educational experience on a variety of topics. Other teachers interested in participating in this project can contact Curator of Education Erin Pilarski at [email protected]
In Centennial Hall, the museum's best-selling exhibit on the history of fashion in the Tri-Cities will be on view from May 19 through October 2. Entitled "In Grand (River) Fashion", this exhibit will examine the history of the fashion industry in the Tri-Cities. The exhibit will present a "timeline" of clothing from the 1800s to the mid-1900s, while highlighting the history of local clothing manufacturers and area retailers. "In Grand (River) Fashion" gives the museum the opportunity to share our rich collection of historical clothing and also inform visitors about recent improvements in collection storage to house the textile collection.
"MI Myths and Legends," curated by Assistant Curator Jen Vos, will feature many local and state myths. The exhibit will explore stories tied to Michigan's land and waters, including: mysterious creatures, vanishing ships, and cities swallowed by the sands. The exhibit will discuss the difference between myth and legend, and what these tales tell us about the cultures that created them.
A sports history exhibit titled "Play Ball!" will round out the schedule of exhibits for the 2022 calendar year. The exhibit, running August 26 through February 12, 2023, will delve into a wide range of sports stories in the Tri-Cities, from GHAPS and SLPS athletics to teams historic baseball clubs and to notable athletes in the region who have succeeded at the collegiate, professional or Olympic level. Come to this exhibit to learn about when local schools started their various sports teams and how all Tri-Cities residents, from children to adults, have enjoyed sports since the turn of the 20th century.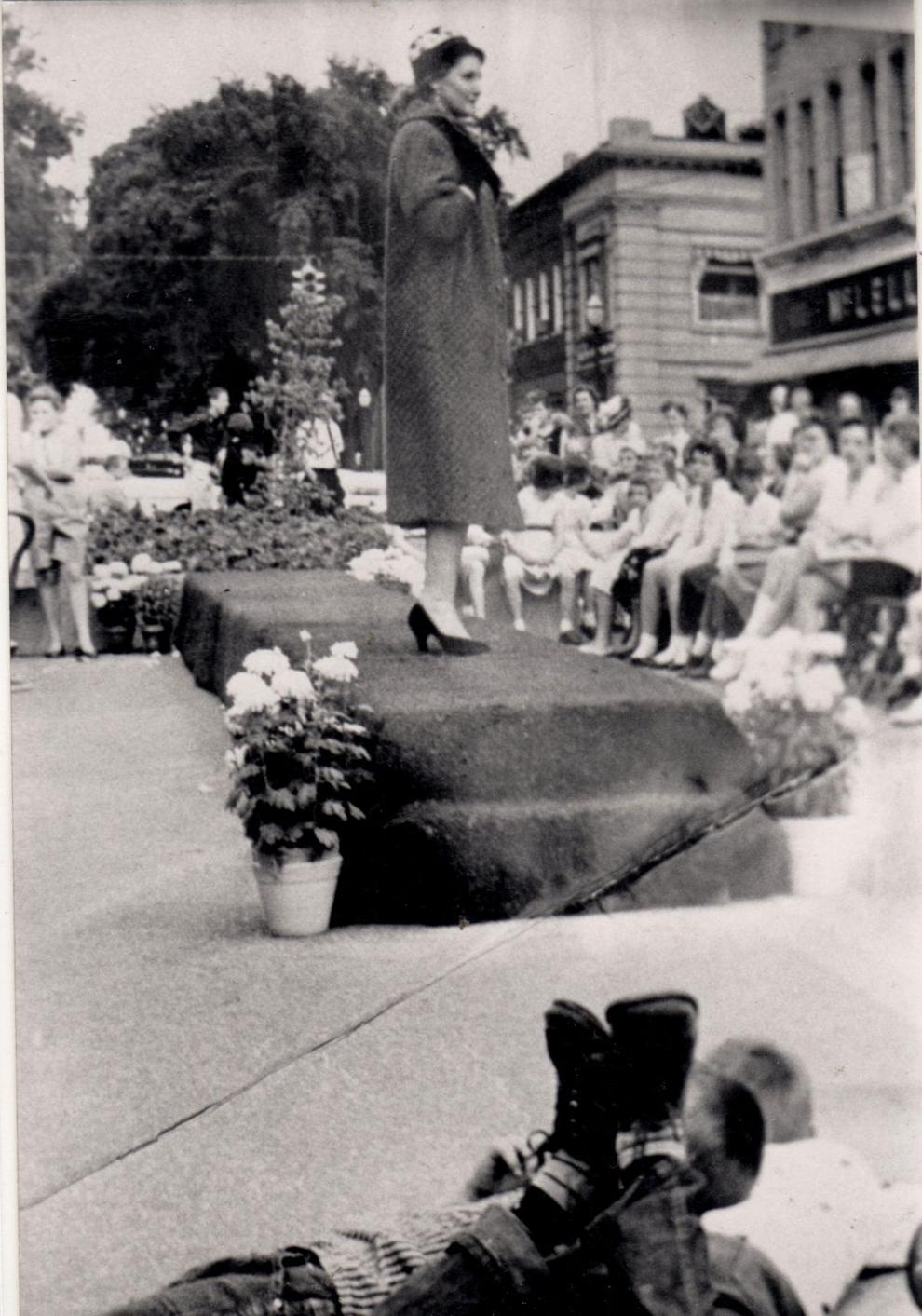 In addition to all of these large-scale exhibits, the museum will continue to showcase the collections of community curators in our first-floor display case. We enjoyed the collections featured in 2021, which featured dolls, baseball memorabilia, and miniature buildings, among other amazing artifacts. Time slots fill up quickly, so interested community members should contact Exhibitions Curator Kate Crosby at [email protected] to advise when they would like to exhibit their collections.
About the Author: Kate Crosby is Curator of Exhibits and Facilities Manager at the Tri-Cities Historical Museum, 200 Washington Ave., Grand Haven.